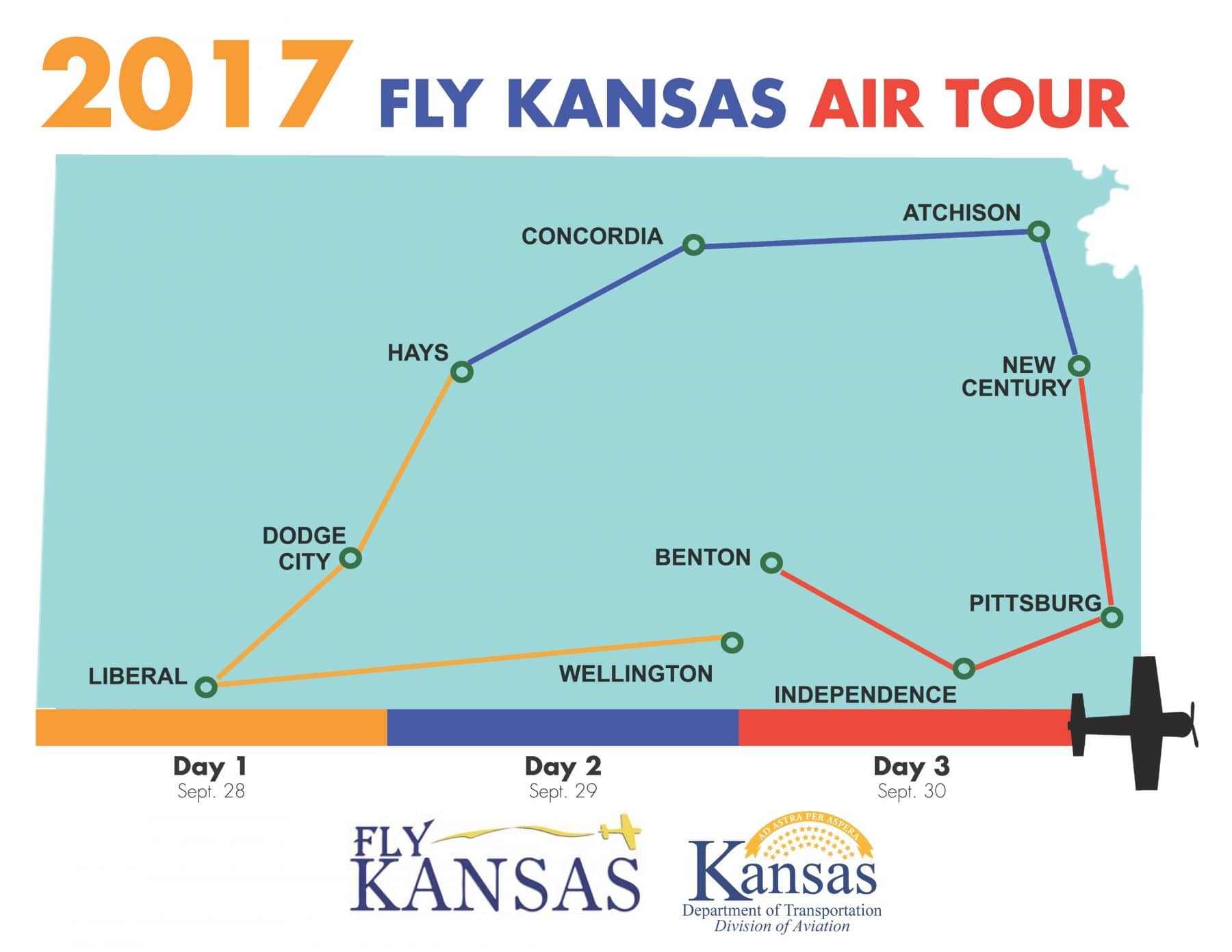 This year they're taking the show on the road…or to the air! Three days, four airports per day. Each stop will feature a different aspect of aviation in Kansas. Saturday, September 30, pilots will stop at Atkinson Municipal Airport to share one simple message – aviation is for everyone! Join us to meet the pilots and enjoy aviation tours. Free sack lunch is provided. Registration required. This event is organized by the Kansas Commission on Aerospace Education.
The 2017 Fly Kansas Air Tour lifts off from Wellington on September 29 for a three-day, 10-city celebration of Kansas aviation. This year's tour, presented by the Kansas Commission on Aerospace Education and the Kansas Department of Transportation, will focus on raising awareness of the importance of community airports and promoting aviation to young people. Over 1,000 students visited their airports during the 2016 tour and this year we expect a similar turnout. Several dozen aircraft and over 40 pilots are expected to participate in the 2017 tour.
Event cancels if inclement weather occurs.
Download event flyer for more details.
About Kansas Commission on Aerospace Education
In 1945, Kansas Governor Andrew Scheoppel issued an Executive Order creating the Kansas Commission on Aerospace Education. The mission of the private, non-profit organization is to develop and encourage educational and vocational programs that promote the aviation industry in Kansas to young students. KCAE has its headquarters in Topeka, Kansas. The Kansas Commission on Aerospace Education is a registered Kansas not-for-profit corporation.