City of Pittsburg Pays Off Fire Station and Law Enforcement Buildings
City Press Releases, General News
September 25, 2017
City of Pittsburg Pays Off Fire Station and Law Enforcement Buildings
The City of Pittsburg has paid off two city-owned buildings this month, which were funded by half-cent sales tax bonds. During the City commission meeting held Tuesday, September 12, City of Pittsburg Director of Finance Jamie Clarkson shared that the debt service on the bonds was paid off earlier than expected.
In 2006, Pittsburg voters approved the special half-cent sales tax to fund construction of the Beard-Shanks Law Enforcement Center and Pittsburg Fire Station 1 buildings. The City issued $15 million in bonds in 2006 and 2007 to fund the construction, and the special half-cent sales tax was earmarked to pay the debt service on the bonds. The bonds had a final maturity date of September 2018, however the City was able to pay them off one year early.
"We take our fiscal responsibility very seriously," remarked City of Pittsburg Mayor Michael Gray. "Paying off this debt early shows the citizens of Pittsburg that we will do what we say we're going to do."
The mayor credited City staff for making it possible to pay off the buildings this year. "We have to give credit to City of Pittsburg Finance Director Jamie Clarkson and the entire finance team," Gray said. "Due to prudent financial management, we were able to fulfill our promise, and pay off these buildings ahead of schedule."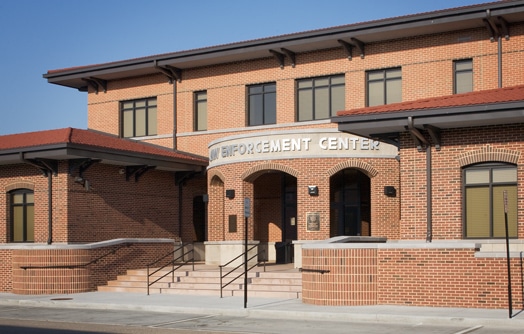 The special half-cent sales tax to finance the law enforcement center and the fire station, expires September 30, 2017. Pittsburg voters approved a special quarter-cent sales tax in July to fund street improvements. This is in addition to an existing quarter-cent sales tax for street improvements. The City now has approximately $2 million per year for street improvements. The new quarter-cent sales tax takes effect October 1, 2017.
Pittsburg City Manager Daron Hall said routine maintenance to city roads is crucial and contributes to the economic vitality of the community.
"Taking care of our streets puts a good image out into the community." said Hall. "Well-maintained streets attract new people and new businesses Pittsburg, and show that we care about the people that live here."
The amount of sales taxes earmarked for street improvements increased, but overall sales tax in Pittsburg is decreasing. The current sales tax rate in Pittsburg is 1.75%. This will change to 1.50%, effective October 1, 2017. The City's overall sales tax rate, which includes the State of Kansas and Crawford County, is currently 9.25% and will change to 9.00% effective October 1, 2017