Street work to begin next week
City Press Releases
September 7, 2018
Weather permitting, work on the 2018 Concrete Repair Project is scheduled to begin Monday, September 10. This work is part of the City's ongoing street maintenance program, funded with the new sales tax recently approved for street improvements.
Work will include the repair of East 4th Street from Broadway to Grand and Rouse Street from Quincy to Atkinson Road by cutting out bad joints, potholes and failing concrete pavement, and replacing existing pavement with new concrete. Please refer to the attached map of affected areas.
Due to the nature of the work, changes to traffic patterns and traffic delays are expected. Traffic control will be in place to allow traffic to use all the streets in the area of construction, however, traffic will be slowed due to lane closures.  Side streets will be temporarily closed as the operation moves through these intersections.  Motorists are encouraged to seek alternate routes when possible, to use extreme caution when traveling in the area of construction, and be aware of workers in the work zone.
All work is anticipated to be completed by November 3, 2018.
The City of Pittsburg appreciates the patience of motorists and residents while this work is being performed.  Please contact the City of Pittsburg Publi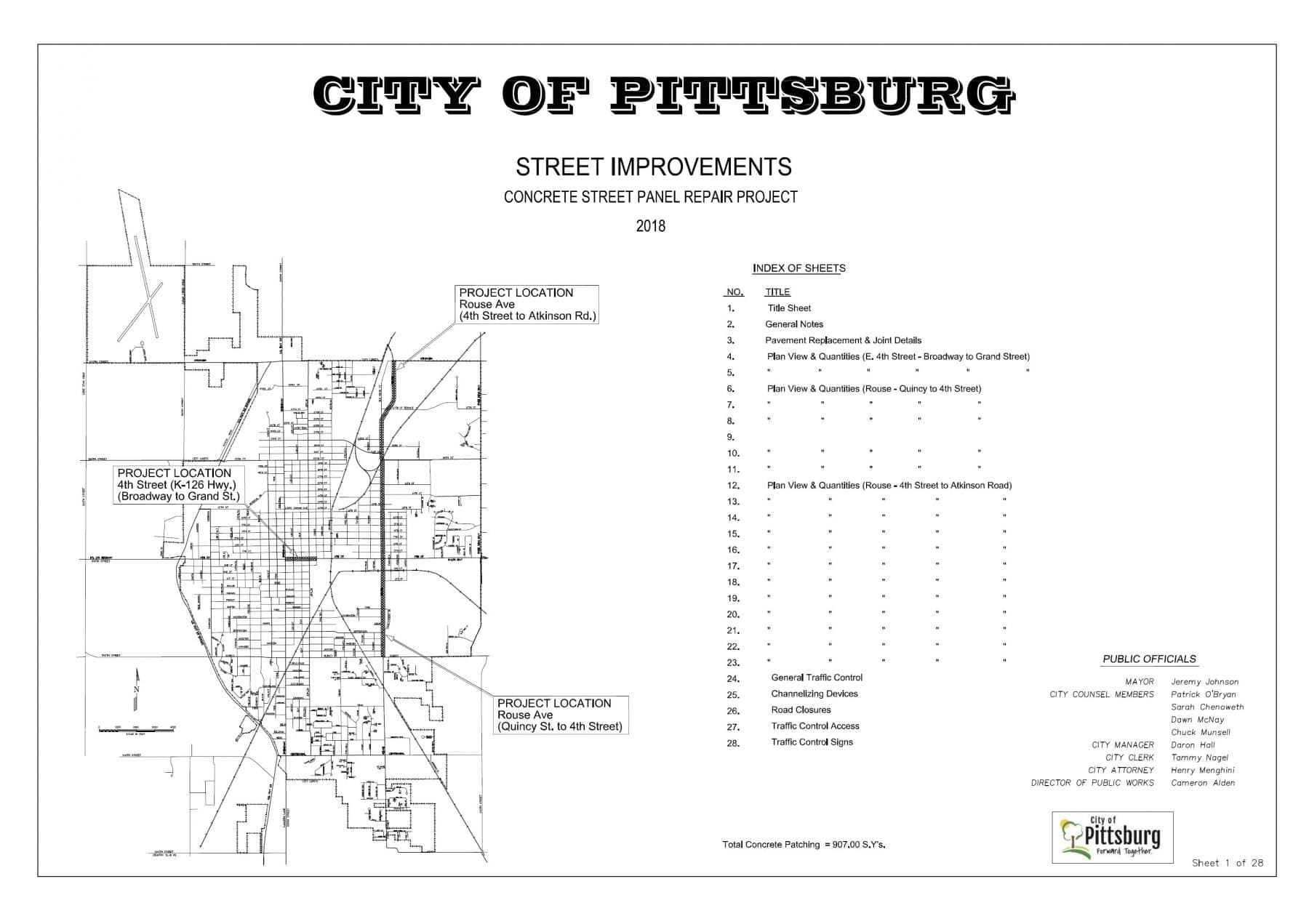 c Works Department at (620) 231-4100 with questions regarding this project.