City of Pittsburg hires new director of community development and housing
City of Pittsburg
September 20, 2022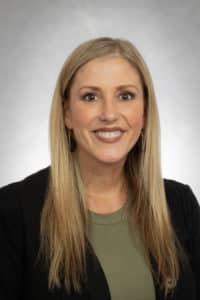 Pittsburg, KS – The City of Pittsburg has chosen Kim Froman to fill the position of Community Development and Housing Director. Effective September 26, Froman will lead the city's housing and community development programs and oversee the city's building safety division.
"We are excited for Kim to join our team," says Pittsburg City Manager Daron Hall. "She is a proven leader with strong roots in Pittsburg. Her team-building, management, networking, and operational expertise will serve our growing community well."
As director, Froman will be responsible for networking and building positive relationships with business leaders, educational institutions, property owners, investors, regulatory and governmental agencies, non-profits, and citizens to promote the future growth of Pittsburg.
"I hope to bring perspective from not only a citizen of Pittsburg but a wife, a mother, and a business owner," said Froman. "I am excited to team up with the City of Pittsburg to continue to make Pittsburg a great place to live, shop, and do business, but also sell Pittsburg to those who might not know about our incredible community."
Froman holds a Bachelor of Science from Pittsburg State University and brings with her more than 20 years of experience managing business operations in corporate settings. Froman previously held the position of Director of Talent at Crossland Construction in Columbus, KS. She and her husband Davey Froman have two children and own local retail store Miners & Monroe in downtown Pittsburg, which they started upon moving back to Pittsburg four years ago.
"Supporting this city and contributing to the growth has been a goal of mine since we moved back home," Froman says. "I can't wait to get started."
###
The mission of the City of Pittsburg is to provide exceptional services, facilities, and activities with integrity, professionalism, excellent customer service, and a commitment to economic vitality.