Pittsburg Beautiful Announces September Winners
General News, Parks and Recreation
September 28, 2020
Pittsburg Beautiful is proud to announce the winners for September. These locations include 704 Normal St., the home of Larry & Vicki Hill; 1401 S. Olive, the home of Brian & Megan Mantooth; and 1117 W. 4th St, Riggs Chiropractic, owned by Kayla Riggs, DC.
Larry & Vicki Hill have owned their home for over forty years. They spend 8 to 10 hours per week working on their property, including both their home and yard. They maintain their property because they are proud owners, with a commitment to their neighborhood. They share that Pittsburg Beautiful does a great job in promoting Pittsburg, and setting examples of what can be accomplished, with hard work and pride.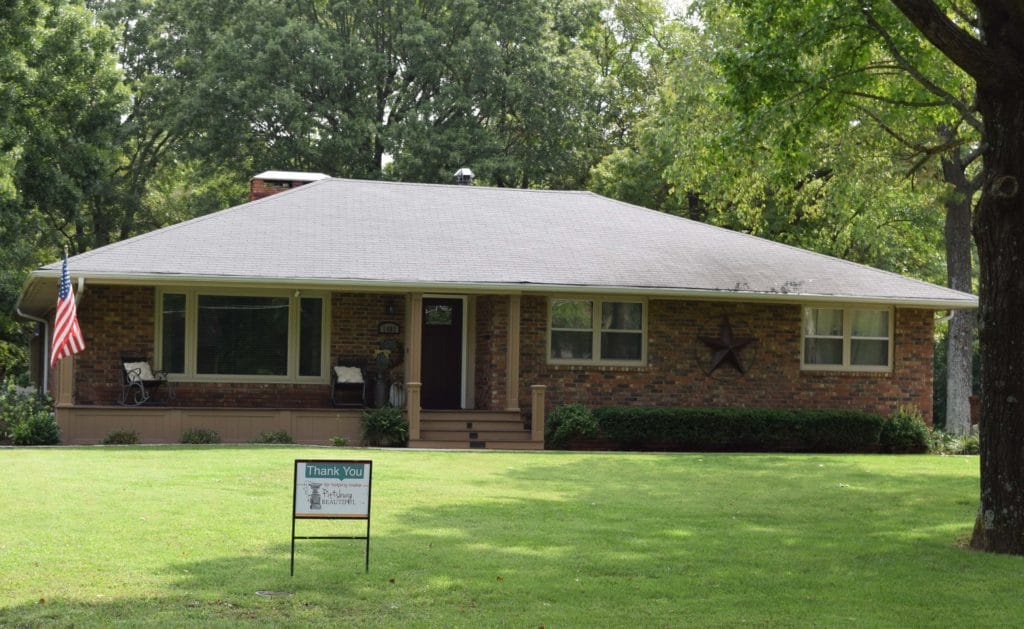 Brian & Megan Mantooth have owned their home for 9 years.  They spend about 2 hours per day working on their property. They enjoy working on their property, and seeing the results.   "You don't have to spend a lot of money to pick up trash/sticks in your yard,  and maintain a good cut on the grass and bushes.´ Brian is a track coach at Pittstate, and he feels that coaching is like taking care of your property. "Set a plan and see it through.  Everything in life has room for improvement."
Kayla Riggs, DC, has owned her business for 5 years, and has been in the current location for 8 months.  She reports that "Maintenance in all aspects of life is essential.  If you want things to keep value, it takes maintenance."  Dr. Riggs feels that it is better for the whole community when everyone maintains their individual spaces. "We love our new location and look forward to serving our community with the same love we put into this property. We are fixers."
Thank you all for making Pittsburg beautiful!
Nominate your neighbor!
Pittsburg Beautiful recognizes those in our community who take pride in maintaining their homes and businesses. Send your nominations to Pittsburg Beautiful c/o Pittsburg Parks and Recreation at P.O. Box 688, Pittsburg, KS 66762. Please include the property owner's name along with address.