Officer Pam McCubbin helps resident after fall 
Police Department Press Release
January 24, 2019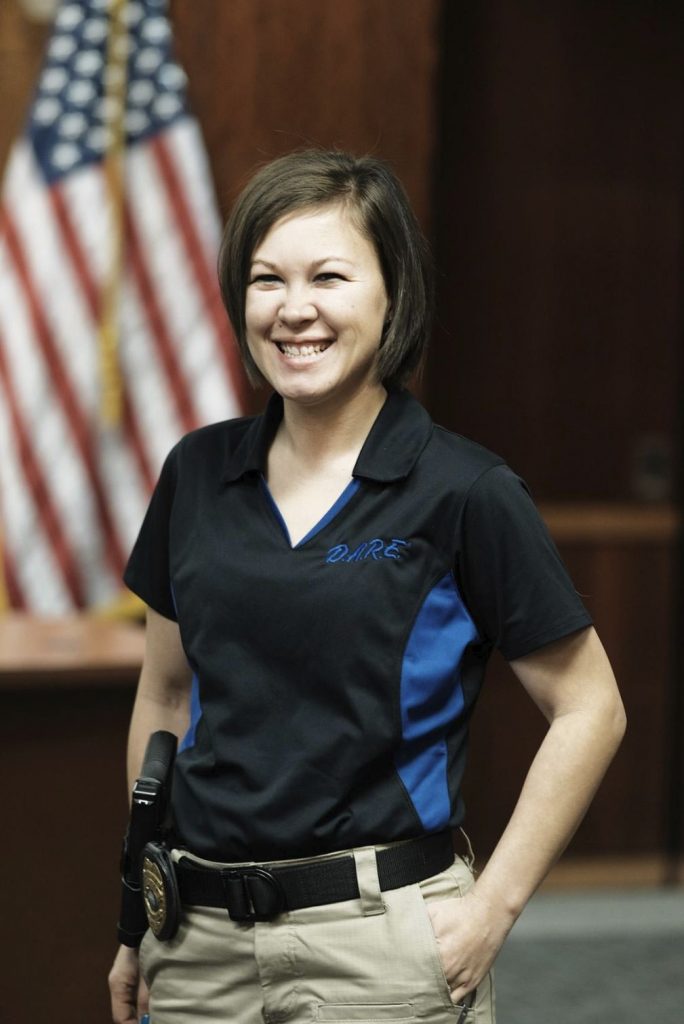 One of the things Christopher Matz looks forward to each day is calling his grandmother, Norma Matzenbacher. Matz, who now lives in Texas, frequently checks on Norma, who is 84 years old and lives in Pittsburg.
"Usually, I call my grandma every single day," says Matz. "I lived with her while I attended Pittsburg State University."
On Wednesday, January 16, something unusual happened. Matz made his daily call and Norma didn't answer the phone. One hour later, he received a call from Pittsburg Police Officer Pam McCubbin, who told Matz his grandmother had fallen in her home twice that day and had injured her back. Despite her injury, she refused to go to the hospital.
"The officer said my grandma was being hard-headed," said Matz "Explains where I get it from."
Since the accident, Matz has called his grandmother several times a day to check on her. On Wednesday, during one of their phone calls, Norma shared a heartwarming story.
"She told me 'You won't believe what happened this morning,'" recalled Matz. "She received a loud knock at her door around 8:00 am and it was the female officer from the other day. However, she wasn't in her uniform."
Officer McCubbin arrived at his grandmother's door and the two ended up sharing doughnuts and cappuccino. McCubbin stayed a while to help around the house. Later, they enjoyed a long conversation about life and Norma's favorite football team – the Kansas City Chiefs.
Inspired by this generous act, Matz shared the story to his Facebook page to express his gratitude to the officer who helped his grandmother.
"It's important to share the good stuff that's happening in the world," he said. "She went above and beyond to help out my grandmother and I really appreciate it."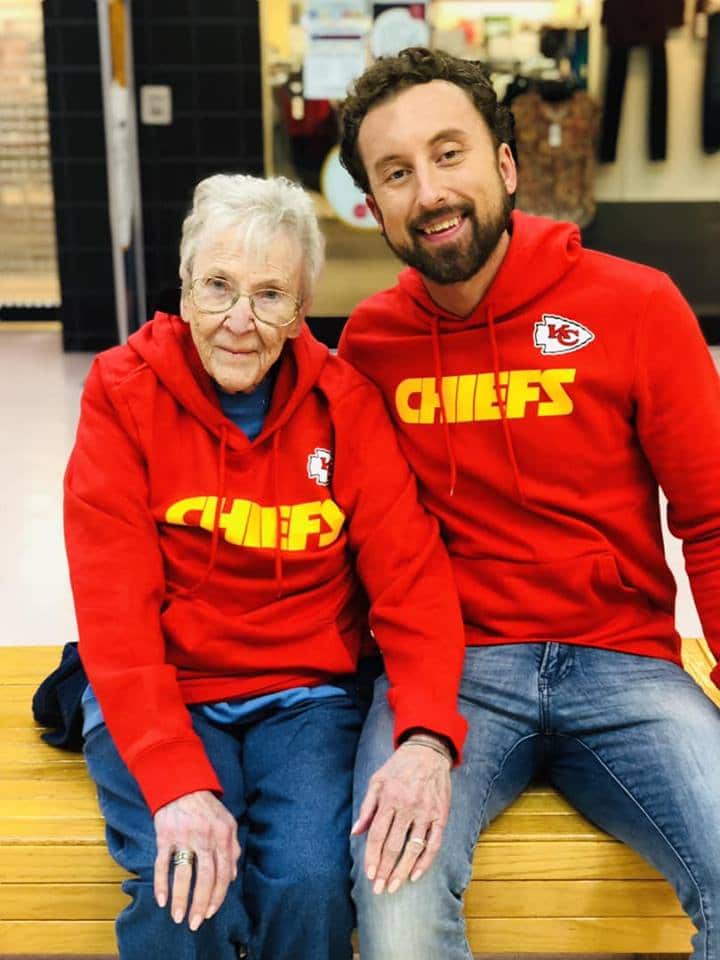 Matz says that living in a big city makes him appreciate the closeness of Pittsburg's small-town atmosphere.
"I live in San Antonio and work in Houston, and it's that small-town aspect that's the most touching part of this story," he says. "It's something I definitely miss about living in Pittsburg."
Officer McCubbin arrived again Thursday morning to check on Norma before heading to Meadowlark Elementary school, where she teaches a D.A.R.E. class.
McCubbin says this kind of story isn't unusual for the Pittsburg Police Department, saying that "this is something any one of our officers would do."
In an interview with the Morning Sun, McCubbin said that "Norma needed someone to check on her and I was just checking on her. This isn't me, this is this job… this is what we do.
McCubbin says officers visit elementary school kids on a daily basis, buy homeless people food and donate their time to community events, along with many other acts of kindness.
"They do these things without thinking, without second guessing," she says.
McCubbin later explained, "I personally want the guys I work with to be recognized for all they do. It just means a lot to me to have them recognized because they do so much more than this."
Thank you to Officer McCubbin, the members of the Pittsburg Police Department, and all the first responders who make a difference each and every day – simply by doing their jobs.
MORE STORIES:
Pittsburg woman has angel enter her life (KOAM-FOX14 TV)
https://www.koamnewsnow.com/lifestyle/family/pittsburg-woman-has-angel-enter-her-life/981118585
Bonds made through kindness (KSN-KODE TV – Fourstateshomepage.com)
https://www.fourstateshomepage.com/news/bonds-made-through-kindness/1710595678
Patrick's people — some kind of angel Pam McCubbin helps resident after fall (The Morning Sun)
https://www.morningsun.net/news/20190118/patricks-people—some-kind-of-angel-pam-mccubbin-helps-local-resident-after-fall