Cowley County community group visits Pittsburg
General News
January 9, 2018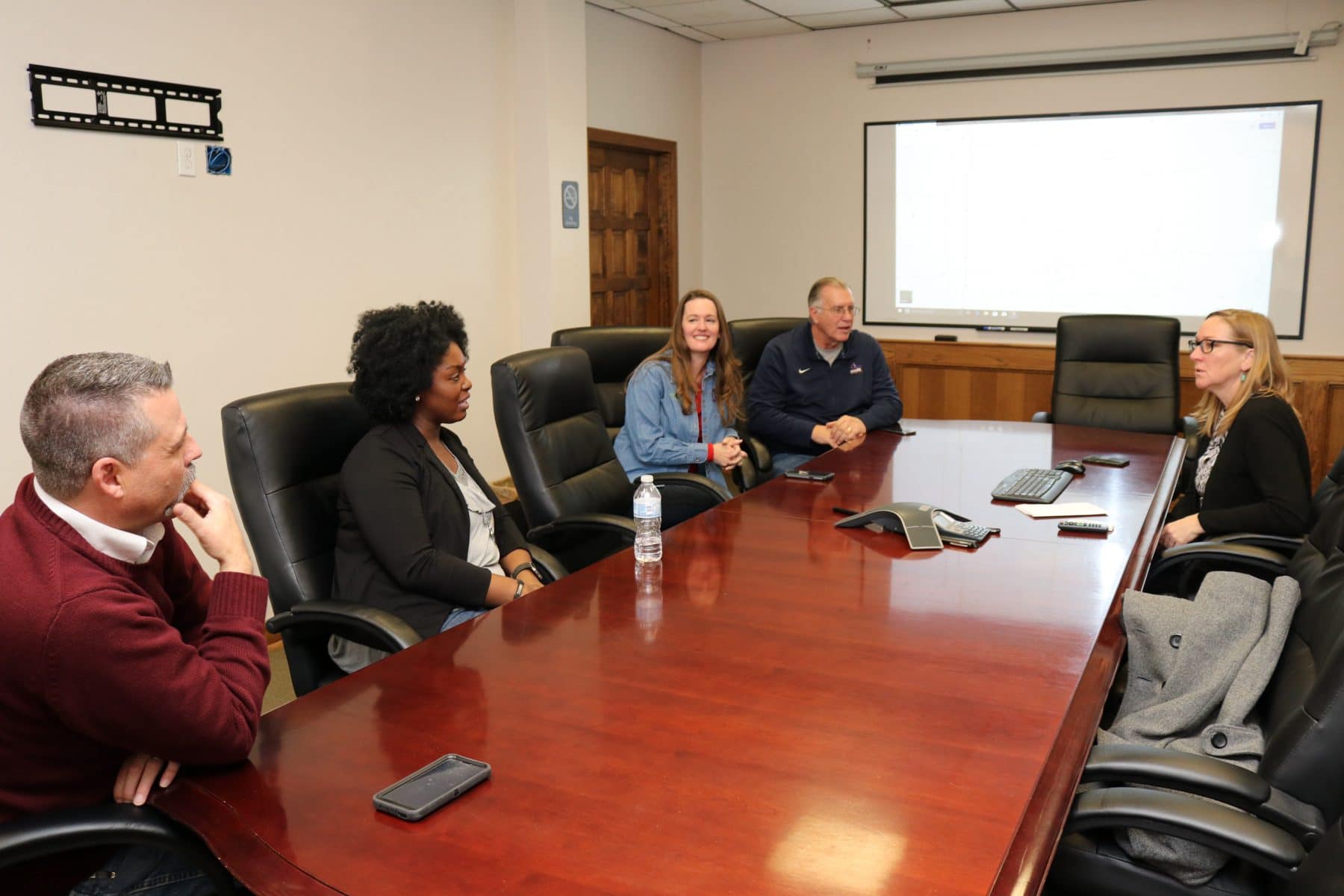 Representatives from Cowley County, Kansas, visited Pittsburg on Friday, January 5, to learn how city leaders and community organizations are addressing homelessness in Pittsburg and southeast Kansas. A group, called Cowley House of Hope, met at City Hall and toured the Wesley House Day Shelter, Safehouse Crisis Center and the Lord's Diner.
With a population of around 36,000, Cowley County is split evenly between Arkansas City, Winfield, and rural communities. The homeless population in the county is estimated at nearly 150 people.
Kerri Falletti, CEcD, Director of Cowley First, says these numbers are concerning to her and to their community.
"At our December meeting, it was reported that there were 49 students struggling with homelessness in Arkansas City and Winfield," says Falletti. "These include the varying definitions for homelessness from having nowhere to go, to living in a car, to couch surfing."
The committee made up of community volunteers is researching how other Kansas communities are addressing homelessness. So far, they have also visited with representatives from El Dorado and Newton. They hope this visit to Pittsburg will generate ideas they can implement in their community.
Cowley County currently offers services through Mid-CAP for temporary housing, and they are considering other solutions to help people get back on their feet. They hope this visit to Pittsburg will generate ideas they can implement in their community.
According to Falletti, they chose to visit Pittsburg after meeting with City of Pittsburg Director of Housing and Community Development Becky Gray.
"This fall I was in Pittsburg for Leadership Kansas and we heard from Becky Gray about all of the work being done to address housing issues. This was a timely connection and we are excited to learn from the progress made in Pittsburg."
The City of Pittsburg's Emergency Solutions Grant provides multiple programs to address homelessness in the city. The grant helps maintain a day shelter at Wesley House, a homeless prevention program and a rapid re-housing program. Pittsburg city officials are also actively working with organizations to establish code blue overnight shelters in Pittsburg.
Housing and Community Development Director Becky Gray says she believes sharing best practices with communities like Cowley County will encourage further progress in Pittsburg.
"Pittsburg and the southeast Kansas region have a dedicated network of service providers focusing on the issues surrounding housing insecurity and homelessness. I hope that through facilitating these tours and discussions, our network will grow. We haven't solved the issue of homelessness locally, but sharing ideas, strategies, and resources with others will likely result in new ideas all around."
Learn more about Community Development and Housing in Pittsburg.