City of Pittsburg names new police chief
City Press Releases, Police Department Press Release
November 6, 2018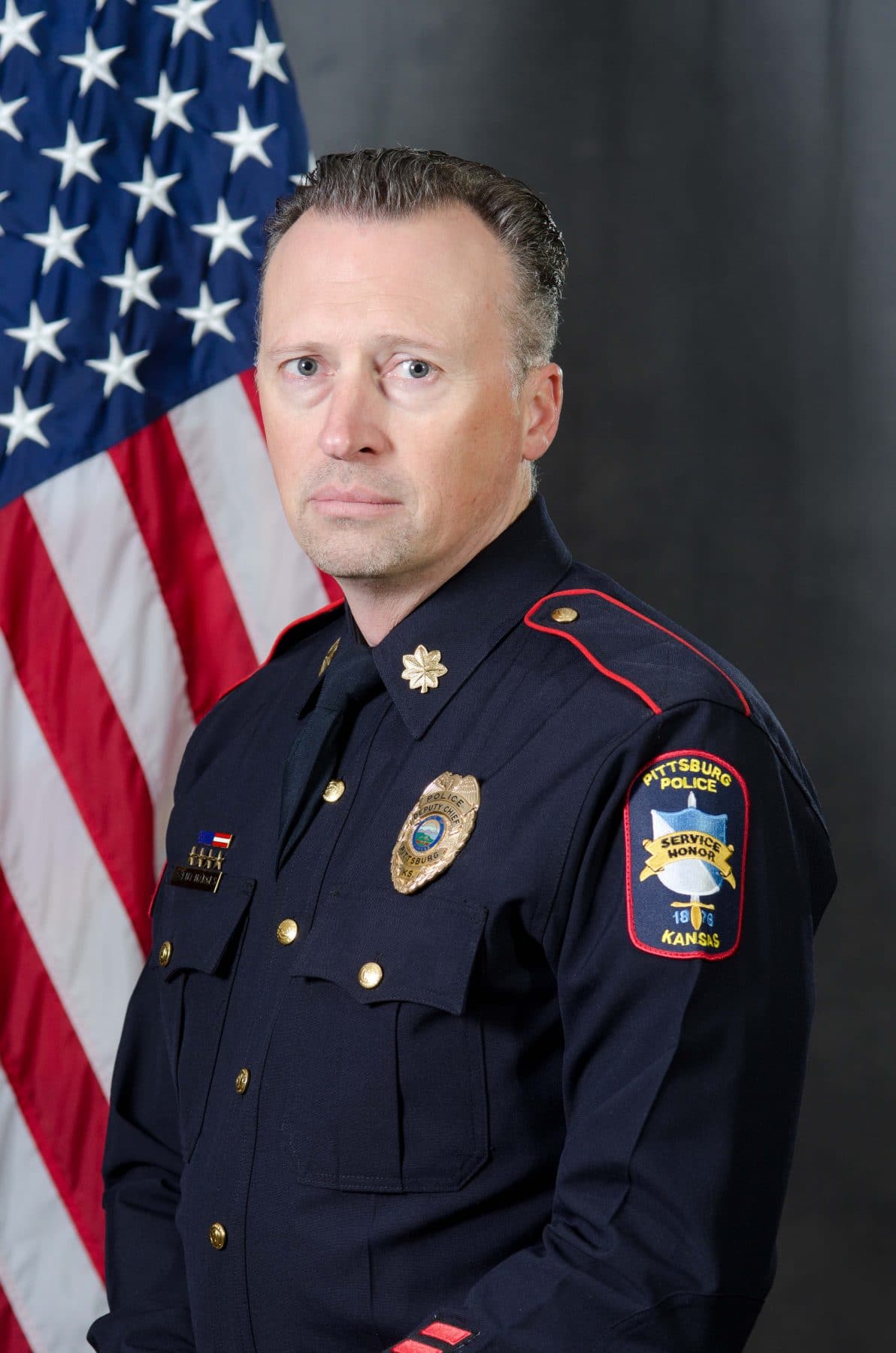 PITTSBURG, KS – After an extensive, four-month search, the City of Pittsburg has announced the selection of Brent Narges to serve as the new chief of police for the Pittsburg Police Department.
According to City Manager Daron Hall, Narges was one of three finalists for the position, and his experience with the police department and focus on community partnerships were important factors in his selection.
"Brent has been with the Pittsburg Police Department for 22 years and has deep ties in our community," said Hall. "He has been a leader in promoting community policing efforts and has encouraged the use of new technology to improve public safety in Pittsburg."
Narges served fourteen years in his previous role as deputy chief of police. He was named interim chief of police in June following the retirement of former chief of police Mendy Hulvey.
"It is my honor and privilege to be selected as the next chief of the Pittsburg Police Department," says Narges.  "Having served the city of Pittsburg for the past 22 years, I am truly excited to lead this dynamic organization into the future.
"I am blessed to come to work each day with dedicated officers and staff, who strive to make Pittsburg a safe place to call home. Our agency will continue the tradition of community focus and responsive policing services as we continue to move forward into the future to ensure a high quality of life for the citizens we have chosen to serve each and every day."