F. Ronald Seglie, M.D. – Mayor
Born and raised in Franklin, Kansas, Dr. Ron Seglie has lived in Pittsburg for many years and worked as a family doctor in Pittsburg since 1979. He earned his undergraduate degree from Pittsburg State University in 1965, receiving a Bachelor of Arts in Chemistry before earning a Doctor of Medicine in 1969 from the University of Kansas School of Medicine in Kansas City, Kansas. He obtained his Family Practice residency at the Silas B. Hays Army Hospital in Fort Ord, California and operated as Chief Resident from 1974 to 1976. Dr. Seglie has 34 years of combined active and reserve duty service with the U.S. Army Reserves. He is an active member of several charitable organizations, including the Sigma Chi Fraternity at Pittsburg State University, BMO Harris Bank Board of Directors, Pritchett Trust Committee, and Scubitz Trust Committee. Dr. Seglie and his wife Susan have three grown children, Sarah, John, and AnaMaria. Dr. Seglie was elected to serve as Mayor in 2023. His term will expire in December of 2023. Contact Dr. Seglie at ron.seglie@pittks.org.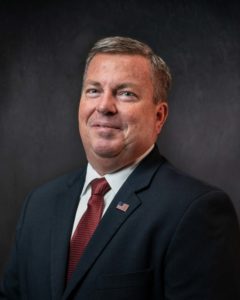 Stu Hite – President of the Board
Stu Hite has lived in Crawford County his entire life and has called Pittsburg home for nine years. He worked for 30 years as a Crawford County Sheriff's Officer before accepting a position as Pittsburg State University Chief of Police in 2018. He is a graduate of Pittsburg State University, was selected for the FBI National Academy Session #240 in Quantico, Virginia and is a life member of the Kansas Peace Officers Association. He currently serves on the Kansas Attorney General's Crime Victims Compensation Board. Hite previously served as president of the Big Brothers Big Sisters board, president of the Pittsburg Sunrise Rotary, president of the St. Mary's Colgan School Advisory Council, and board member for the Pittsburg Family YMCA. Stu and his wife Amy have been married for 25 years and have two children, Grace (attending PSU) and Grant (attending Colgan high school). His term will expire in December of 2025. Contact Commissioner Hite at stu.hite@pittks.org.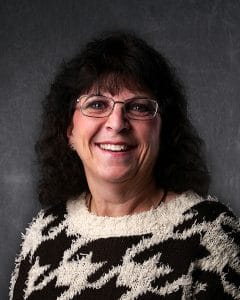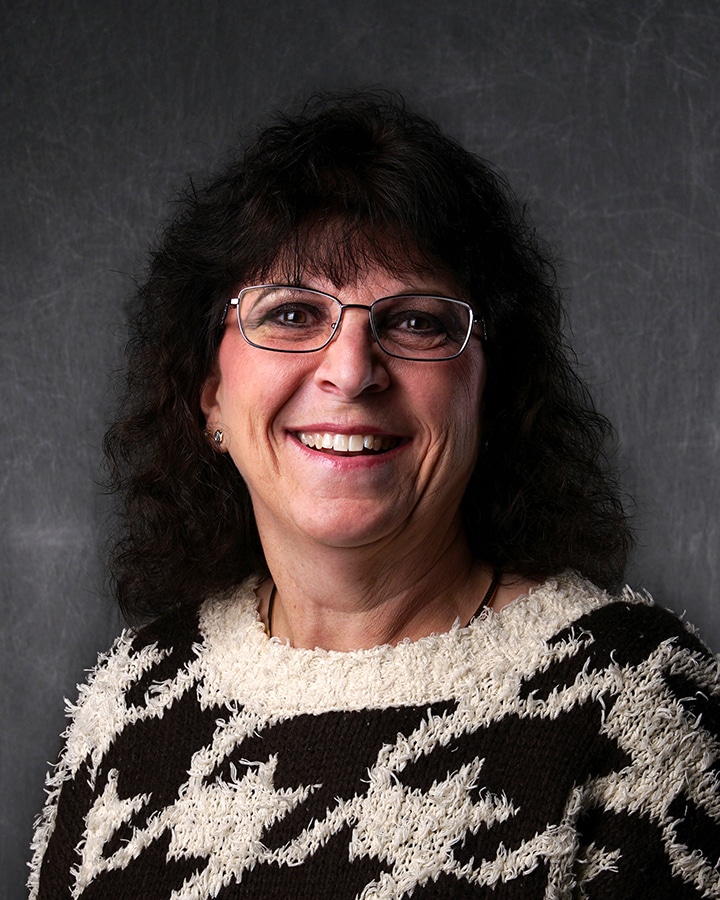 Cheryl Brooks
Cheryl Brooks is a lifelong resident, business owner and property owner. She and her husband Jeff have raised their children here and have had strong business ties to this community since 1983. She comes from a proud blue-collar working family. Commissioner Brooks and her husband own and operate three businesses – Brooks Plumbing LLC, Brooks Rentals, and B&B Mini Storage. It is her desire to represent this city and serve each of our citizens as we work together to make Pittsburg the best it can be. Commissioner Brooks was elected in November 2019 and served as Mayor from 2022-2023. Her term will expire in December of 2023. Contact Commissioner Brooks at cheryl.brooks@pittks.org.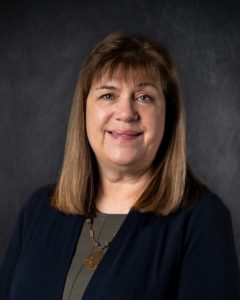 Dawn McNay
Dawn McNay grew up in Omaha, Nebraska and moved to Pittsburg with her family in 1993. She currently holds the position of Community Health Center of Southeast Kansas director of development and previously worked for Via Christi Hospital for 18 years. She was formerly elected to the Pittsburg USD 250 School Board and has volunteered for multiple community organizations, including the Family Resource Center, PSU Foundation Board, Pittsburg Public Library Foundation Board, and Mount Carmel Foundation Board. McNay was first elected to the city commission in November of 2017 and served as Mayor from 2019-2020. Her term will expire in December of 2025. Contact Commissioner McNay at dawn.mcnay@pittks.org.

Chuck Munsell
Chuck Munsell is a lifelong resident of Pittsburg. His family owned and operated Pryor trash service where he worked for several years. After high school, Chuck attended Pittsburg State University, obtaining an associate degree in Drafting. During college and until they closed, Mr. Munsell worked for McNally's Manufacturing. Recently, Chuck was employed by the City of Pittsburg Fire Department. He retired after 25 years of service. Mr. Munsell is now employed with the USD 250 Transportation Department. His wife Karen worked for the City of Pittsburg Finance Department. She retired after 26 years of service. They have two sons Eric and Mike. Eric works for Nextera Energy in Juno Beach Florida. Eric and wife Theresa, have two sons, Ayden and Koen. Mike works for Burns and McDonald in Kansas City, Missouri. Commissioner Munsell was elected in 2013 and re-elected in both 2015 and 2019.  He served as Mayor from 2015-2016 and again from 2020-2021. His term will expire in December of 2023. Contact Commissioner Munsell at chuck.munsell@pittks.org.