Johnson Family Pro Pickleball Day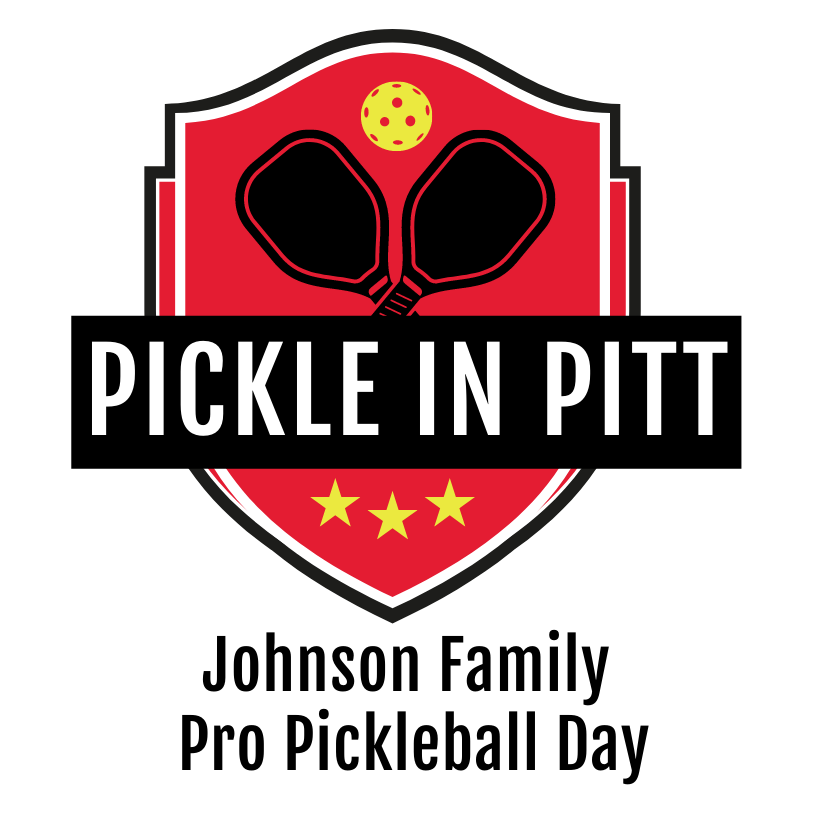 Monday, August 28
Pittsburg, Kansas
Join us for "Pickle in Pitt" a city-wide celebration and fundraising event in honor of Pittsburg's Pickleball Family!
Pickleball pros Julie, JW, and Jorja Johnson, along with coach Jack Johnson will be back in their hometown on Monday, August 28 for this event, recognizing their achievements in the pro-pickleball arena.
Joining the Johnsons will be professional pickleball players Gabriel Tardio and Dylan Frazier.
Events include Play with the Pros Games, a pickleball clinic, an exhibition match, and signed autographs with some of the top-ranked pickleball players in the world!
Proceeds from this fundraising event will go to maintenance and enhancements to the Jack Johnson courts, and new pickleball programs at the Four Oaks Sports Complex in Lincoln Park.
Meet the Pickleball Pros!
Schedule of Events
All events are open to the public, and free to attend & watch! Spectators welcome!
8:45 am – 11:00 am
Jack Johnson Pickleball Courts at Four Oaks
Play with the Pros Games!
PLACE YOUR BID BY AUGUST 25
Players can bid on the opportunity to play pickleball pros Julie, JW, and Jorja Johnson, along with professional pickleball players Gabriel Tardio, Dylan Frasier. Six 15-minute games will be auctioned with each pro player, with the starting bid at $25. LIMITED SPACES AVAILABLE!
THIS EVENT IS FOR EVERYONE at ALL SKILL LEVELS!
Pros will play at the intensity levels of the auction winner
Doubles vs single pro is an option for auction winner
Invite a partner to play doubles with you or play singles – it's your choice! Remember, this event is a fundraiser – and all for a good cause! Our pro players are excited to play and give back to the community.
All proceeds go to benefit enhancements to the Jack Johnson courts at Four Oaks in Lincoln Park and to create new pickleball programs for the community to enjoy.
Jack Johnson Pickleball Clinic
Beginner, Intermediate, or Advanced 
Three 30-minute clinics for beginner, intermediate and advanced players. $30 per person (limited spots available). First four registrations guaranteed a spot!
Register online or over the phone! Call (620) 231-8310 or visit www.pittks.org/parksonline/.
1:00 pm – 3:00 pm

Pittsburg State University –
Weede Gymnasium
Johnson Family Celebration
Exhibition Match
Mayoral Proclamation
Silent Auction
Photos/Autographs with the Pros!