Wayfinding signs guide visitors to local attractions
City Press Releases
June 28, 2018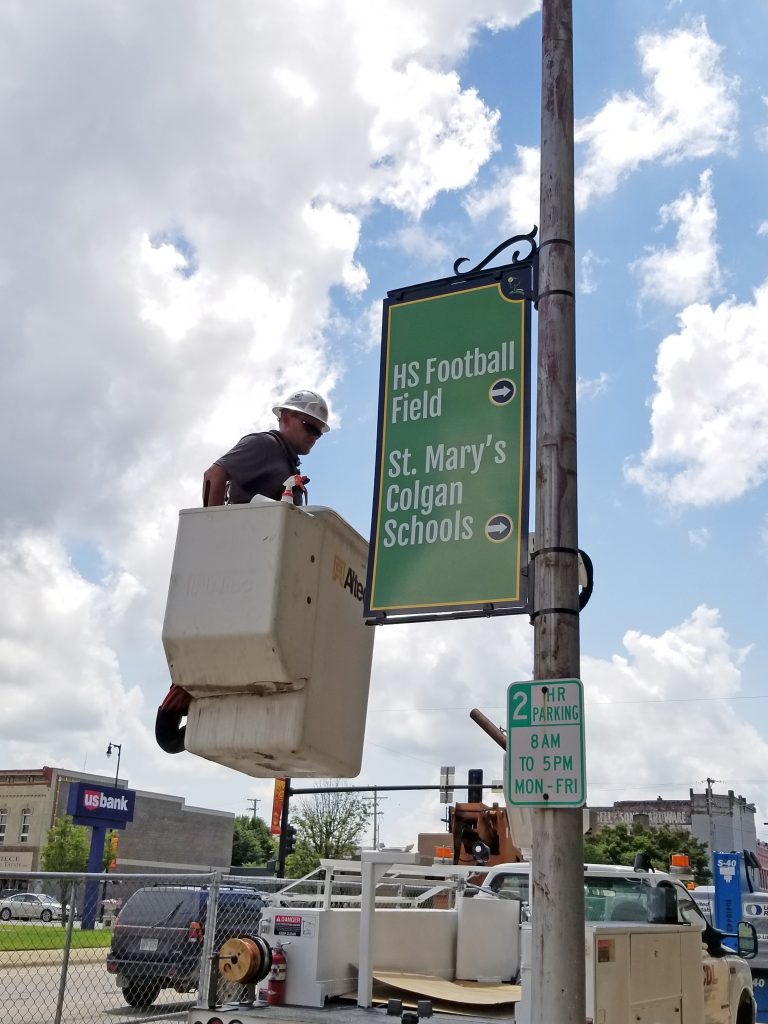 The City of Pittsburg is installing wayfinding signs to guide visitors to key locations within the city. The signs are being installed at major gateway entries in Pittsburg, directing people to medical, retail, recreation and downtown districts.
Twenty-one signs are being placed throughout the city, at various locations along the Highway 69 bypass, Broadway Street, 4th Street, Centennial Drive and 20th Street. City officials say the new signs are designed to welcome guests to the Pittsburg community in a thoughtful and inviting way.
"Our mission for this project is to assist visitors with navigating our community through well-designed signage," says City of Pittsburg Parks & Recreation Director Kim Vogel. "The goal is to direct people to certain districts of the community such as the north and south medical and retail districts, Pittsburg State University, Kansas Crossing Casino and downtown district."
In addition to welcoming visitors, Vogel says the signage also provides economic benefits.
"The wayfinding signs provide an economic impact on our community by helping visitors find shopping, entertainment and local attractions," says Vogel. "They also provide a positive experience for our guests as they explore all our community has to offer."
This project was made possible through a $25,000 Personal Health Actions for Prevention (PHAP) grant from the Crawford County Health Department. Crews have already started the installation process, which is expected to take approximately two weeks to complete.