2019 a breakthrough year for the Pittsburg Land Bank – by Quentin Holmes
Economic Development, City of Pittsburg
January 28, 2020
So, what's a Land Bank?
When the Pittsburg Land Bank began in 2015, it had several goals; one of the most pressing goals was to take under-performing, blighted property and return it to productive use. Over the life of the land bank, partnerships with the City of Pittsburg Building Services Division and local property owners have allowed them to accomplish this mission incrementally, but if ever there was a breakthrough year for the land bank, it was 2019.
With over 15 lots sold in 2019 alone, the Land Bank has a lot to be proud of and a lot to look forward to. Nine new, moderate-income homes are set to be completed in 2020 on land bank parcels, filling a proven gap in the current offerings of the market (Novagradic, 2014).
Current Projects to Watch:
202, 206, and 208 W. Forest
Located at the site of the former Hornback Posey Shop at the intersection of Forest and Walnut, three new homes are currently under construction. All homes will be two-bedroom, two-bath and are set to be completed and sold for under $90,000 by the end of this year.
324 W. Martin
Perfectly situated across from the northeast corner of Lakeside Park, this soon-to-be three-bedroom, two-bath home is under construction and already on the market. Listed for $127,900, this home will replace one that burned down several years ago.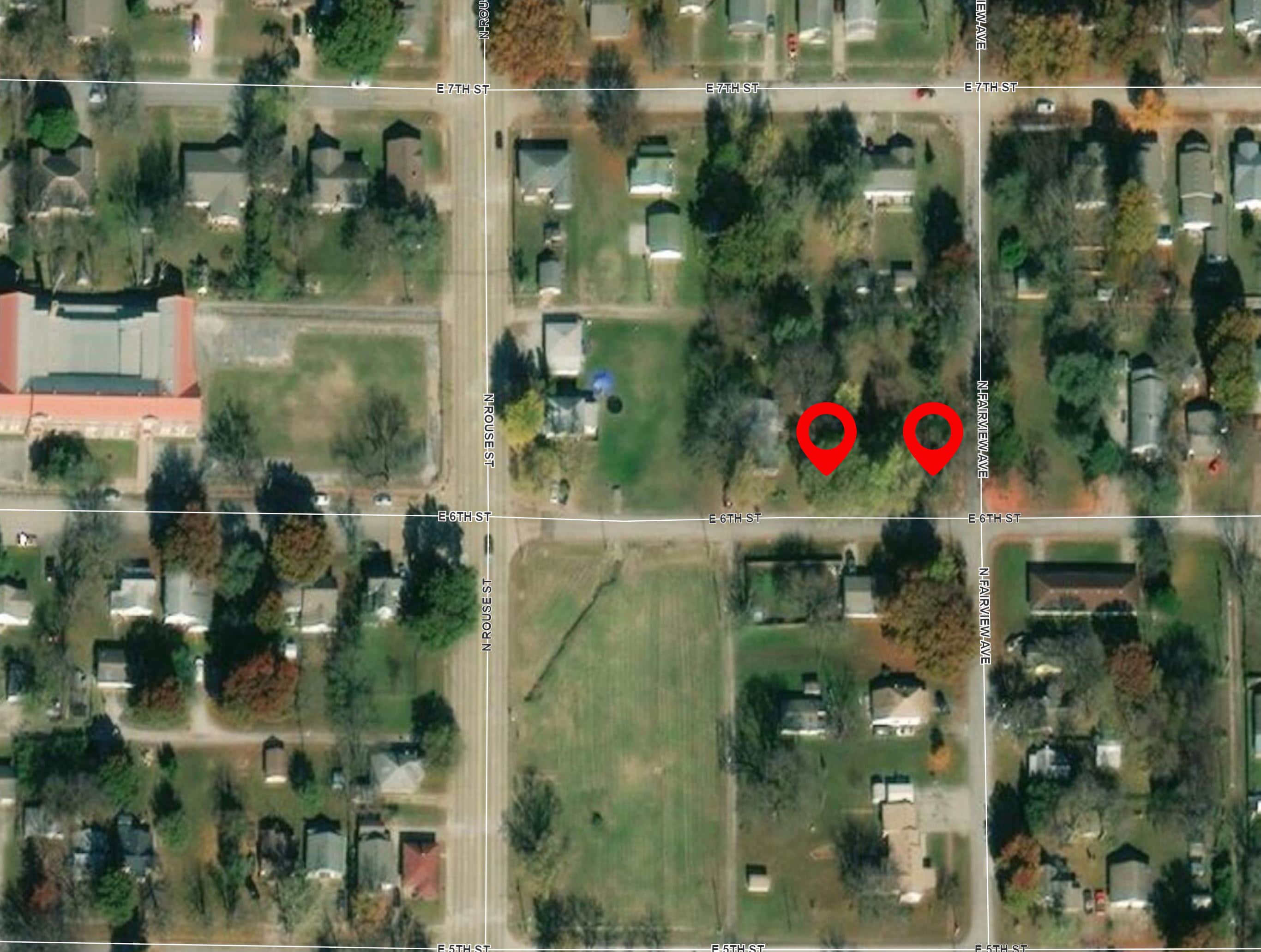 1111 and 1115 E. 6th St.
Located east of Schlanger Park, two new three-bedroom, two-bath homes priced at $110,000 are currently under construction with one already sold.
Addressing Some Rumors…
The land bank is NOT just another way for the City to make money
While land banks can be confusing and their purpose can be unclear at times, the goal of a land bank is not to make money. Lots sold by the land bank are not necessarily evaluated on the value of the land but rather the value to the community of the proposed improvement. The more impactful your project is, the lower the price potentially could be. There are operational costs of the land bank that typically need to be recouped; mowing charges, paperwork fees, and deed filing fees – these lots are rarely sold at market rate.
Land banks DO NOT take dollars and business away from realtors
Land banks acquire and disperse property that is severely blighted, unbuildable, have unclean titles, or are severely behind on taxes. In other words, the Land Bank addresses property that would be extremely difficult to sell on a commercial market. These properties sell for minimal amounts and the "missed" commission for realtors is even more minuscule.
Land banks are NOT an 'out' for property owners who don't pay taxes
While a donation to the land bank does provide property owners with forgiven back taxes and a donation receipt, the City receives much more. By receiving a donation of property, the land bank takes property out of the hands of people who don't, won't, can't pay taxes, or who don't know they own property (yes, this happens). The land bank can stop the cycle of nonpayment and work to clean up blighted areas. This allows for the land bank to put property into the hands of those with a plan for improvement and a good track record of maintenance and payment on their properties. Another common misconception is that the land bank only receives property through donations. The land bank does have the power to purchase property, should the price and purpose of the parcel be conducive to the goals of the land bank.
How does it work?
The land bank gains its ability to purchase and sell property through the statutory regulations placed on land banks by the State of Kansas. Kansas statutes require land banks to have a separate legal status from the city in which they conduct business. This allows them to more effectively govern and operate the land bank to accomplish its goals of redeveloping blighted properties.
If you're interested in purchasing a land bank property, you can fill out a Property Purchase Application, full Development Agreement and Land Use Review Form for the Land Bank Board of Trustees to review for approval, denial, or negotiation (see Property Purchase Process Guide). Should you be awarded the property, you'll wait the 30-day statutory waiting period before the sale is complete.
If you're interested in becoming a Land Bank Board of Trustees member, you can request an application from the City Clerk's office (call (620) 230-5532, visit 201 W. 4th St., or email tammy.nagel@pittks.org). The board is composed of seven individuals, each representing a specific industry pertaining to development.
---
Find available land bank properties
Aaron Troglia