Beverly Corcoran Art Gallery
PSU Photography Students are exhibiting for the month of APRIL!
Artist Reception will be held Friday, April 20th from 5-9pm during the ART WALK. Meet the artists! Live Music by Climbing Fences! Cash BAR!!!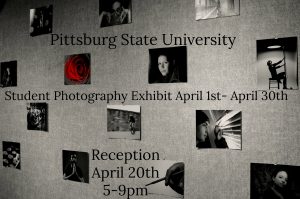 Want to display art in our gallery for a month, free of charge? Call us for availability!