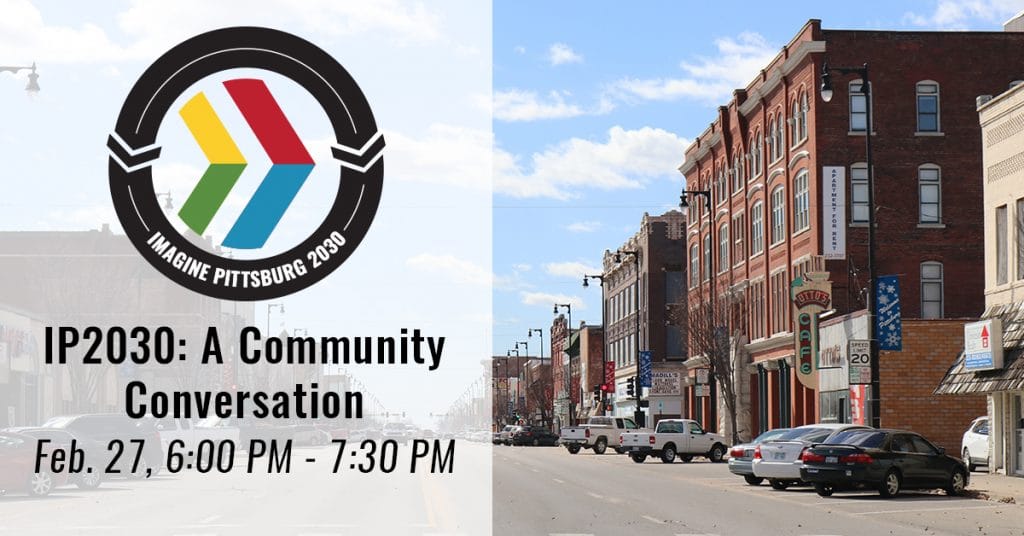 Join the Imagine Pittsburg 2030 (IP2030) Committee on Thursday, February 27, from 6:00 pm – 7:30 pm, for a community conversation at Butler's Quarters, 513 N Broadway, in Pittsburg. We will be diving into two of our strategic focus areas: Education and Housing.
Our Education co-chairs will share some exciting initiatives and new programs surrounding workforce development. Come hear how our local businesses, school district and university are working to prepare students for meaningful future careers!
Our Housing co-chairs will share an update on future housing developments and how the City is working to address the community's need for affordable, market-rate, high-end, and senior housing options! We will discuss new developments as well as revitalization efforts to address older neighborhoods.
Come learn, share, ask questions and give your feedback!