Under Achiever .5k
March 26, 2022 at 1:00 pm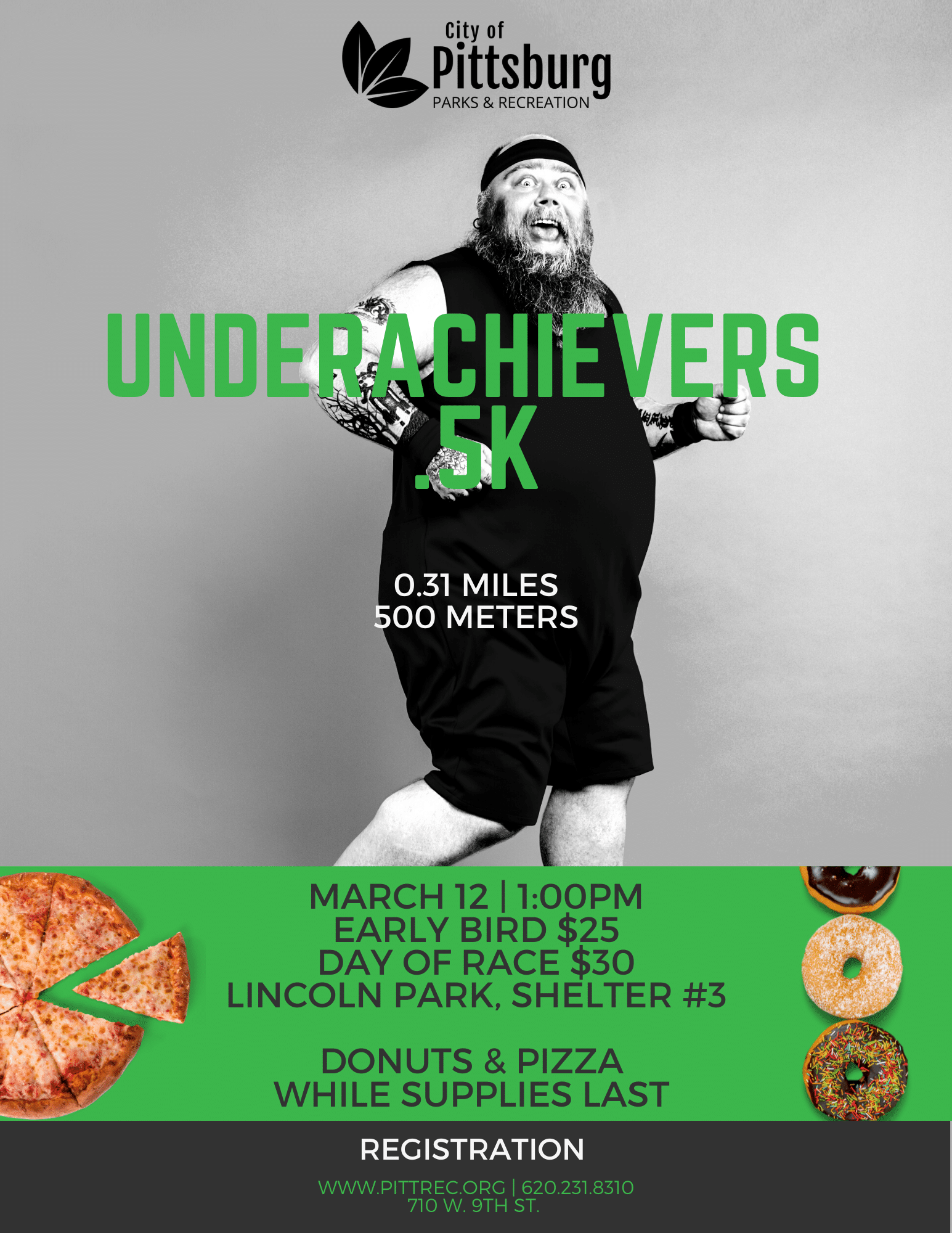 Want to have the achievement of running a race? Then run the Underachiever .5k (500M), where you start with donuts and end with pizza and cornhole!
There is still time to register for this event. Call us at 620-231-8310 and get signed up today!
Cost: $25 (early bird registration) and $30 the day of the race.
This includes a donut, slice of pizza, and a t-shirt.
Time: 1:00 pm
Location: Lincoln Park Shelter 3
Related Events