Pittsburg High School Music Department's 11th Annual Holiday Vespers Concert
December 8, 2021 at 7:00 pm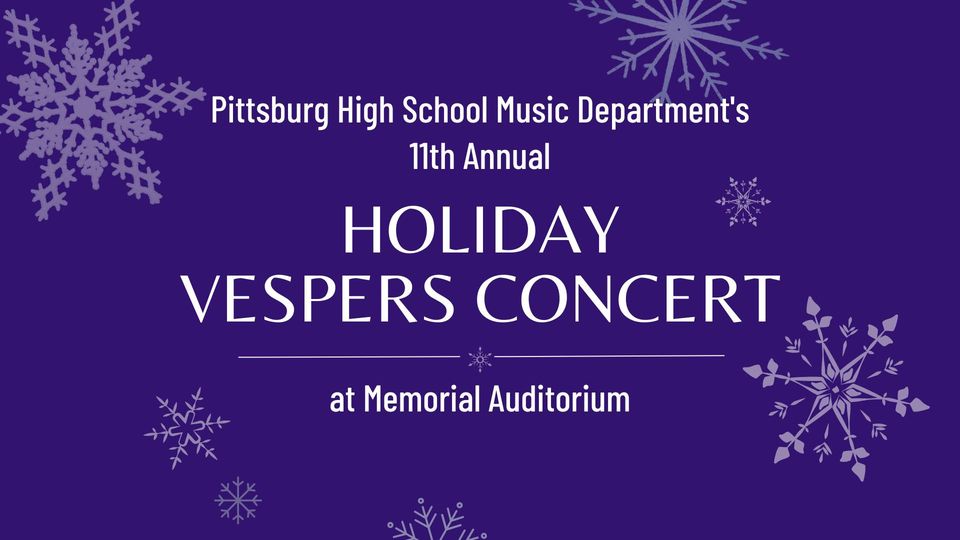 Mark your calendars, Pittsburg! The Pittsburg High School Music Department, which includes the vocal and instrumental music programs, will present its 11th Annual Holiday Vespers Concert at 7 p.m. on Wednesday, Dec. 8, at Memorial Auditorium.
The concert, a free gift to the community, will be directed by Susan Laushman and Cooper Neil and will feature performances by choirs, a wind ensemble, an orchestra, and a percussion ensemble.
Music will include holiday favorites as well as traditional concert repertoire.
Related Events