Earth Day Celebration
April 22 at 11:00 am

-

3:00 pm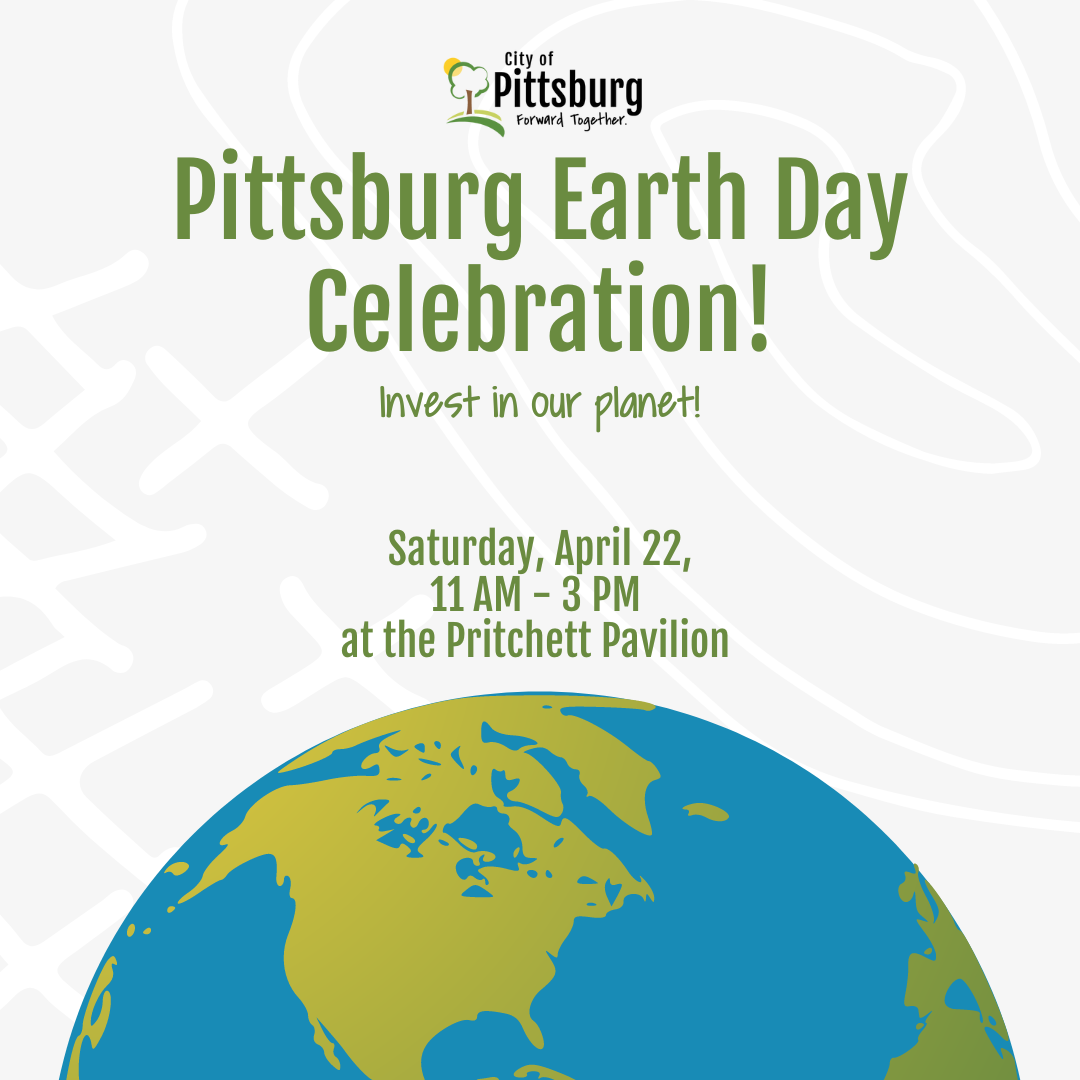 Join us for the third annual Pittsburg Earth Day Celebration!
Sponsored by the Pittsburg Sustainability Advisory Committee, this outdoor family-friendly event will be held Saturday, April 22, from 11:00 am – 3:00 pm at the Pritchett Pavilion in Immigrant Park at 106 2nd St, Pittsburg, KS. The theme of the 53rd observance of Earth Day is "Invest in Our Planet."
The purpose of this event is to inform the public about environmental responsibility, and to raise awareness of the wonderful organizations and businesses that help make the Pittsburg area a great place to live.
Call for Exhibitors:
Please consider joining us by planning an exhibit or activity your organization can share with participants. Anything related to promoting the care of our natural world, wildlife, gardening, pollinators, recycling, as well as taking care of our health and wellness is appropriate.
If you would like to sell or give away items, please avoid single use plastics, and consider ways to encourage the use of repurposed or upcycled items.
For more details, contact Denise Fitzpatrick at 620-249-3205.
Related Events